RFID at every step of your value chain.
Nordic ID's End-to-end retail innovations improve your consumer experience whilst saving time and money.
every step visualised
Lack of visibility on the value chain and the decreasing amount of workforce are issues that retail industry battles with daily.
Retail companies need improved solutions for managing their inventory and ensuring that each store, online and offline, has the accurate amount of stock available for consumers.
Finding better ways to serve consumers in the brick and mortar stores is becoming essential, whilst employees are difficult to find and the few that come are stuck behind counters unable to serve the consumers that need their assistance.
These issues require new ways of doing retail and this is what the innovations of Nordic ID are here to do.
99 %
accurate overview of your inventory from production to point of sale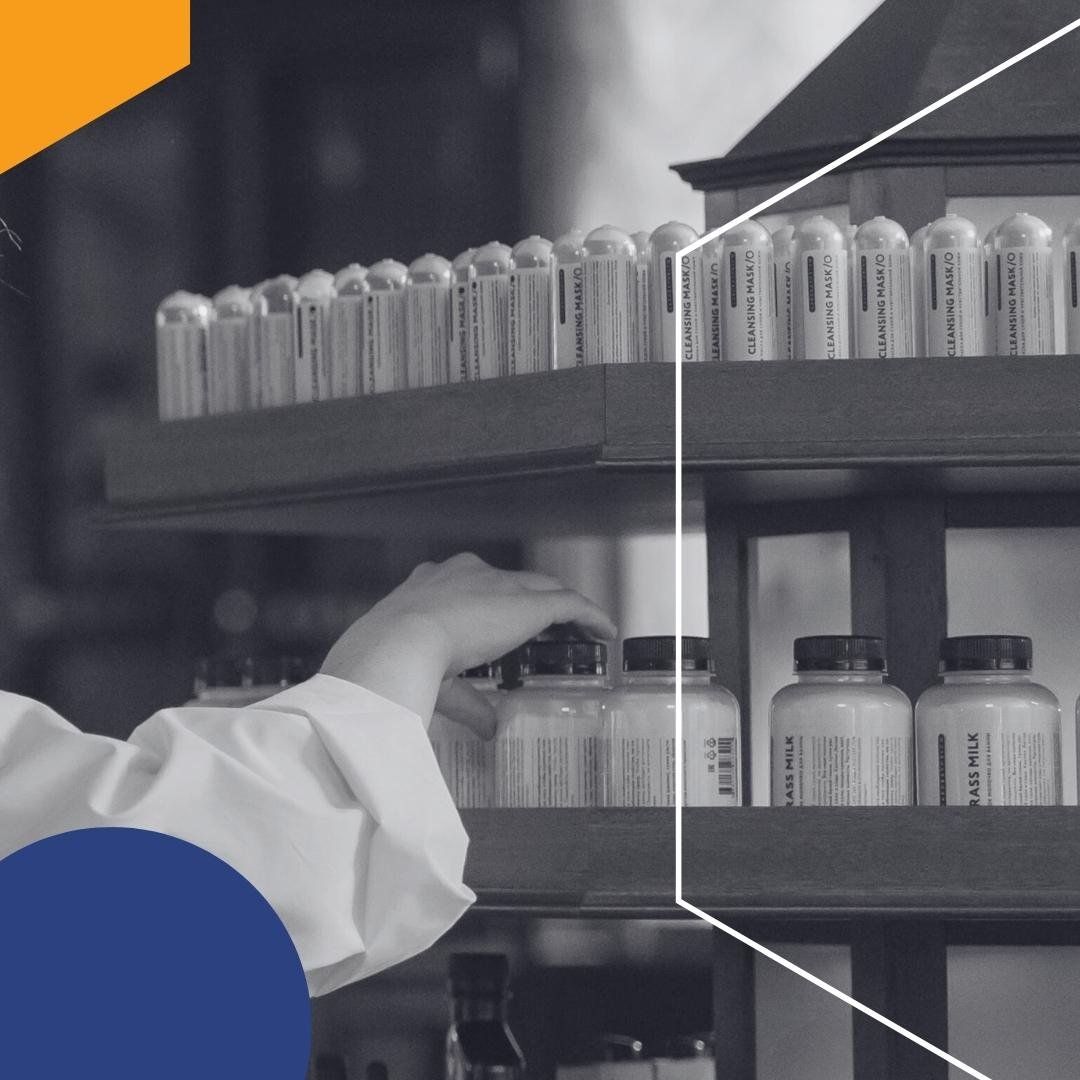 improve your business and consumer experience
RFID enables your store to have visibility on all your individual assets from manufacturing all the way to the point-of-sale. Utilising self-checkout, versatile tagging, and improved tracking you are able to ensure that you have eyes on your products during every step of their journey.
With different solutions as your point-of-sales you are able to release your staff from behind the counter to support the consumers on your shop floor.
These diverse RFID innovations ensure that every step your product takes, every move it makes, you have eyes on it.
Tags, readers and points-of-sale for every step of the journey
RFID is a familiar tool for most shop managers, but with more efficient use of different solutions you will significantly improve your asset management, proof of delivery and other daily operations.
Start RFID tagging already at manufacturing and gain visibility all the way to the moment when your product begins its journey from thought to reality. Different gates and readers allow fast communication between different stages of the journey. Gates and tunnels at logistics make processing smoother and ensure that all ordered products are loaded to delivery.
When they arrive to your store, you are able to confirm proof of delivery and sigh in relief knowing that your products have arrived to you in due time.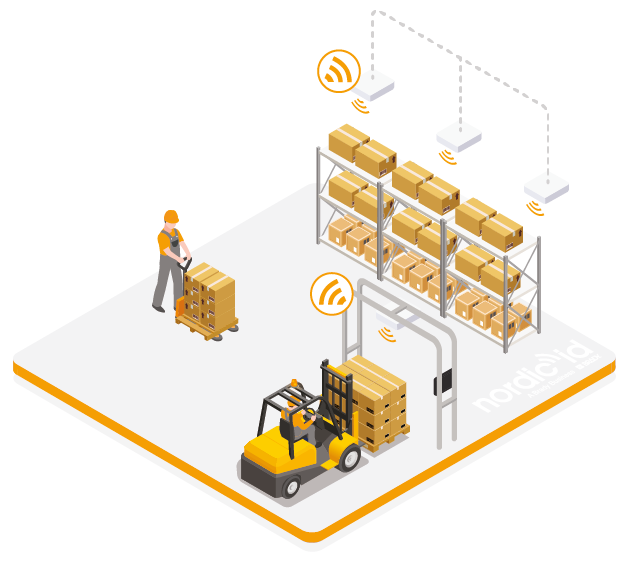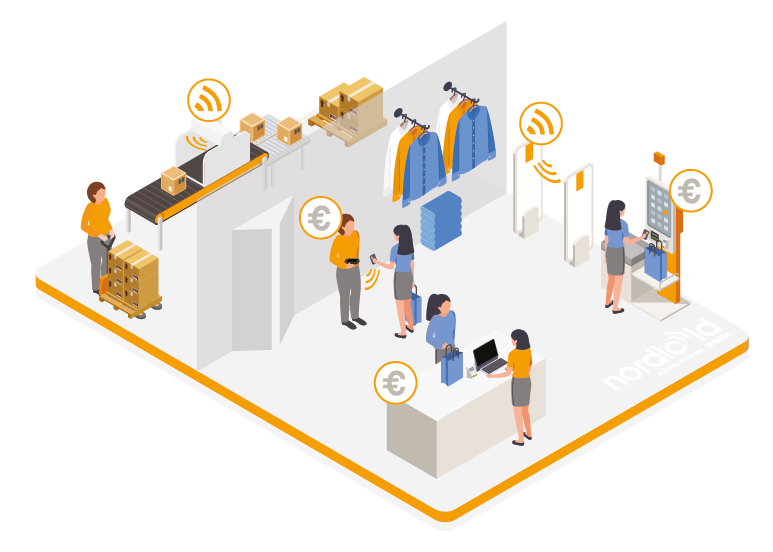 RFID solutions allowed Tara to cut their inventory process from 40-60 labor hours to 60-80 minutes.
Learn more
Learn how Nordic ID has introduced RFID innovations to streamline retail operation across the world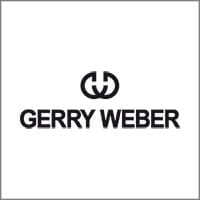 more sales and lower security costs
Gerry Weber achieved 99% inventory accuracy by tagging every garment with an RFID tag and tracking them from production to sale.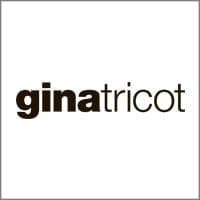 Increased consumer satisfaction
Gina Tricot implemented RFID inventory solutions to ensure accurate stock data. Inventory accuracy increased consumer satisfaction as now everyone knows what items are available.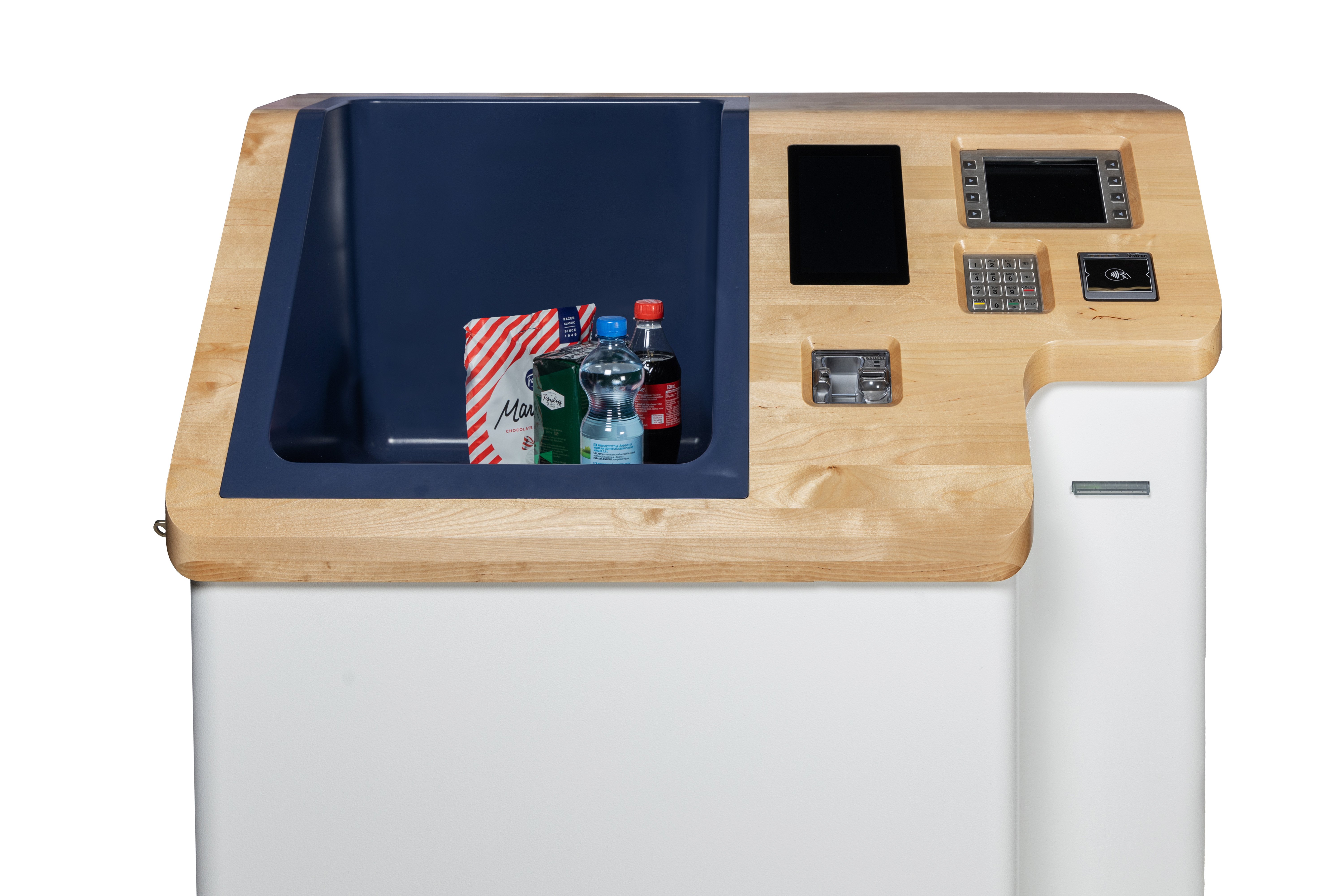 fast sales and less queues
Nordic ID's self checkout has helped consumers around Europe relax as using a self-checkout is 16 times faster than normal checkout.
Step to the present

Implement RFID innovations to your value chain
Let's discuss how RFID could improve your daily processes.